Meanwhile, in the UK, we're not getting shot.

(:
Yeah, you just have a lot of people being stabbed..

The UK has a very high amount of total crime.. Yes, the US has a high crime rate because crime is relative to population density, standing on the social caste system, or the necessity to commit crime to survive. The UK has an above comparable level of crime to the US, however the US does have a higher gun violence rate - but that's only logical since it has quite a high rate of gun ownership and liberal gun-control policies that only perpetuate crime in urban areas.. The UK has a lot of knife-related robberies because the UK has a lot of gun control laws; there will still be illegal guns in the UK, but they won't be nearly as accessible as they are in the US.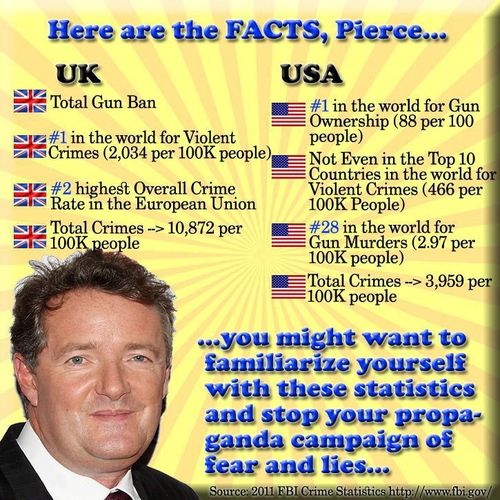 Edited by Henry, 02 August 2013 - 09:41 PM.